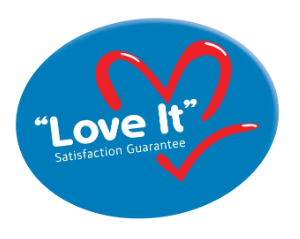 "Love It" Satisfaction Guaranteed
SHOPPING IN STORE?
Selecting your new Rug is an important decision and we want you to be 100% happy with your purchase. Rest assured that you can shop with confidence at DecoRug with both our 'Goods on Approval' and Exchange/Refund options.
Goods on Approval
Can't choose the right colour or size? Why not take a few home to try before you buy? Ask about our Goods on Approval option in store to help you make your decision.
Return or Exchange
Alternatively DecoRug proudly offers a full exchange or refund within 14 days of purchase for all Rugs and Cushions bought through a showroom. Just another way we help you to shop with 100% confidence.
SHOPPING ONLINE?
Want the convenience of purchasing online without the risk? Purchasing products online can sometimes be a daunting experience but you can shop confidently when you purchase a Rug through the DecoRug online store. If you receive your purchase and are not completely happy with your choice you have 14 days to change your mind. We proudly offer a full exchange or refund from the date of delivery.
For change of mind, we offer free returns to all rug return orders. Alternatively you can return to your nearest showroom free of charge once your Return Request has been returned. Items considered faulty can be returned free of charge once the Return Request has been authorised.