Carpet
CARPETS
Create a luxury feeling in every room with carpets your feet will love.
Elegant, comfortable and beautifully tactile, carpet remains a timeless option for any home whether your look is classic or more fashion forward. Renowned for superior noise reducing and insulating qualities, today's carpet lets you create a space that's practical without compromising on style.
Get a Free Quote Today!
Contact the friendly team at DecoRug today to find out more about our FREE measure and quote on all carpet.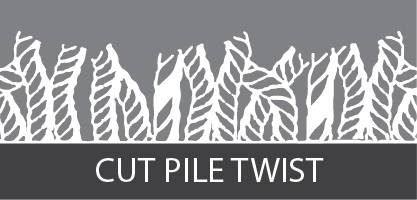 Cut Pile Twist
A luxurious feel with a smooth textured finish. The pile is highly twisted and lies in different direction. Hardwearing and maintain their finish, so ideal for high foot trafficked area. The Textured finish is less likely to show shading or tracking.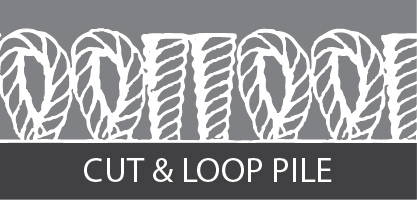 Cut & Loop Pile
A mix of twist and loop pile carpets. Hard wearing and are great for adding texture and is available in most yarn types.
Loop Pile
A distinct textured loop finish created by a simple loop pattern. Well suited to heavy trafficked areas. Not likely to show tracking from footprints and vacuuming.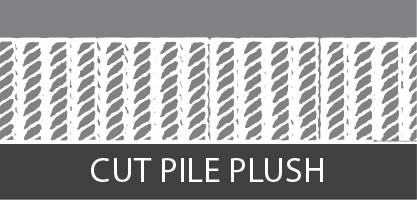 Cut Pile Plush
Cut pile plush carpets are manufactured by cutting the yarn loops which produces an upright pile that has a more luxurious, formal look than loop pile. The softness is made by using more yarn per twist for a denser feel.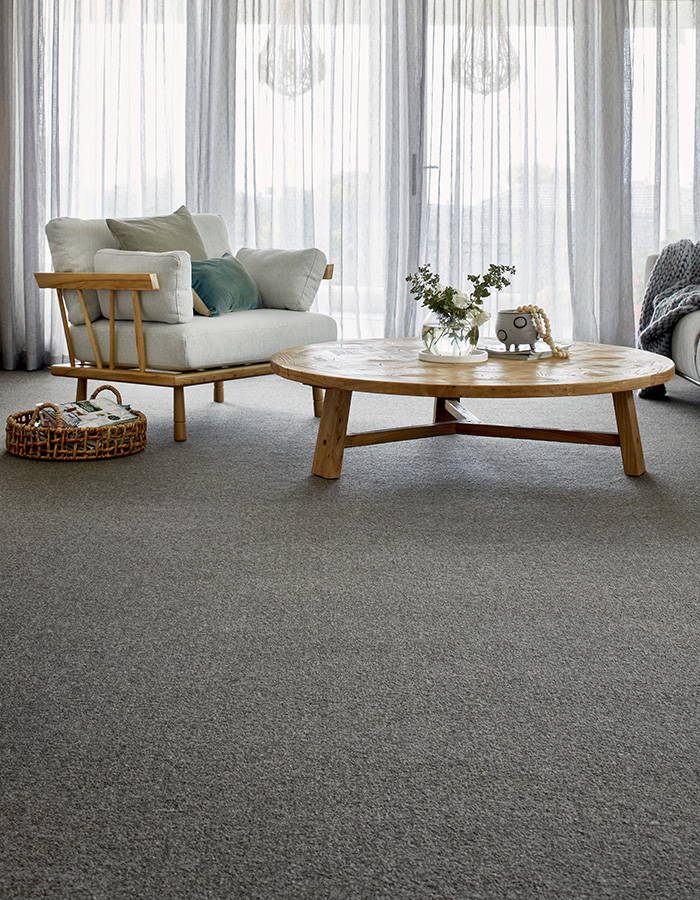 What do I need to consider when buying carpet?
There are many flooring coverings and options to consider when building a new home, renovating or simply planning to redecorate. Carpet is an ideal type of floor for most living areas outside of kitchens and bathrooms, but be sure to choose the right carpet types for your needs.
The best carpet depends on your lifestyle. Consider the following:
Do you have a family that spends a lot of time at home?
What are the high traffic areas around your home?
What is the likelihood of staining (from mud, food, etc)?
Do you have pets?
Do you want to create a certain style?
What is your budget?
Which is better: wool or synthetic carpet?
Both fibre types have great characteristics; neither fibre type is better than the other. A quality carpet is made with superior materials through a well-monitored manufacturing process using the latest technology. This level of craftsmanship will produce a carpet that offers maximum performance.
Why can the colour of carpet look different at home?
Lighting can change your perception of carpet colour, making it look like particular areas are lighter or darker than others. The lighting environment between a carpet retail store and your home may also vary, therefore we recommend that you take a sample of carpet and view it in your home for colour before making your final purchasing decision. Also, during use, pressure on carpet pile causes the pile to lie in different directions creating the effect of "shading". This shading is a characteristic of cut-pile carpets (particularly solid colour). Though on occasions dramatically affecting appearance, it has no detrimental effect on the performance of the carpet.
REQUEST A FREE MEASURE & QUOTE